Sch…
On Curating the Unspoken and the Unspeakable
Keywords:
decoloniality, museum, exhibition, visual anthropology, Switzerland, South Africa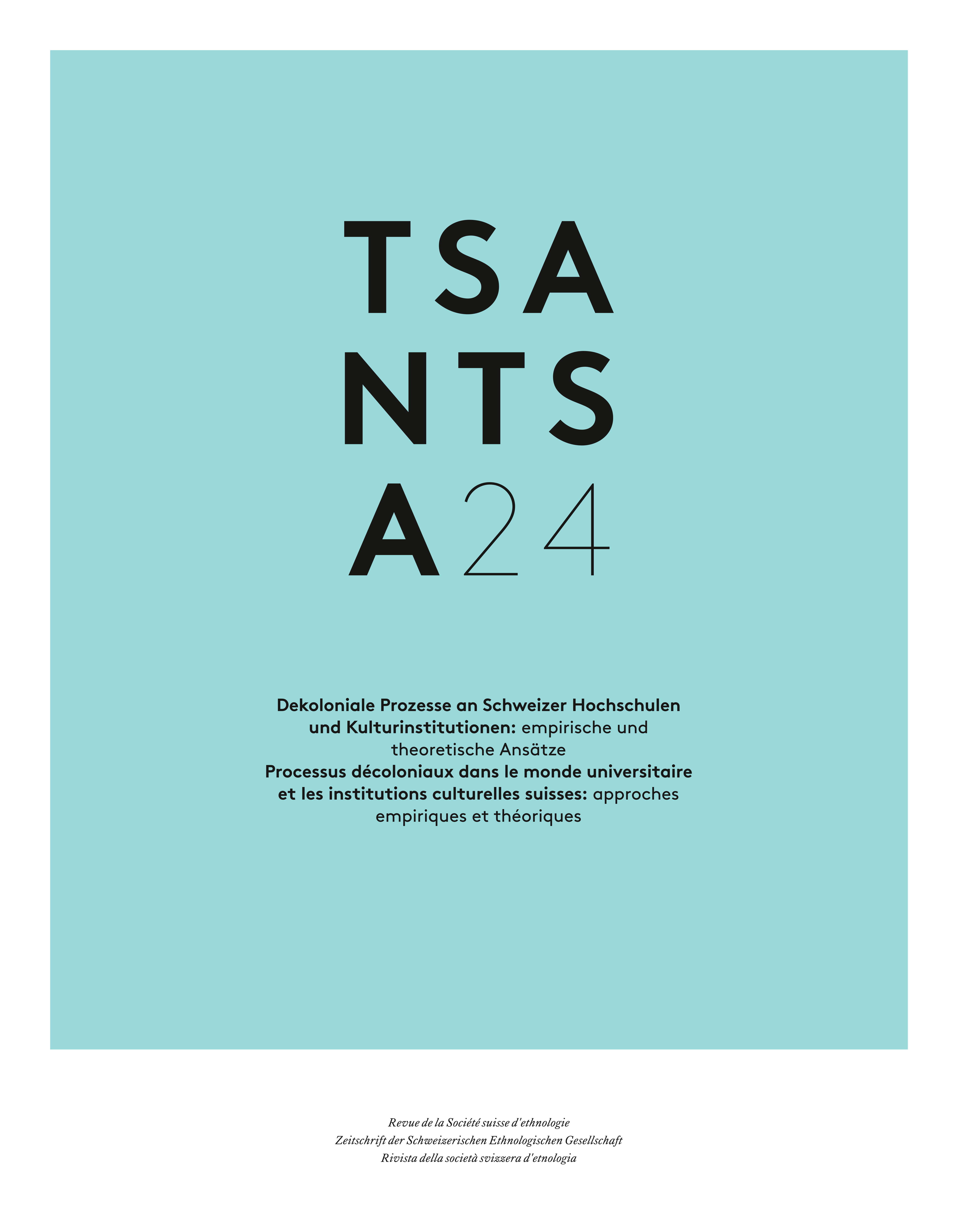 How to Cite
Diallo, Kadiatou. 2019. "Sch…: On Curating the Unspoken and the Unspeakable". TSANTSA – Journal of the Swiss Anthropological Association 24 (May):78-88. https://bop.unibe.ch/Tsantsa/article/view/6923.
Section
Contributions in Audio-Visual Anthropology
This work is licensed under a Creative Commons Attribution-NonCommercial-NoDerivatives 4.0 International License.