Mesopotamian Magic Bowls
Abstract
The present study aims to study the magical bowls which were common during the 6 th and 7 th centuries in Mesopotamia and were, on one hand, a conflation of calligraphy and writing and, on the other hand, of art and painting for doing magic. Since their discovery, many studies have been conducted in which the texts inscribed on the bowls were transcribed, translated and published. Moreover, several historical, archaeological and linguistic studies have been conducted.
However, an anthropological study since the early days missing. Thus the present study will examine the magical bowls using Marcel Mauss' approach. Marcel Mauss was among the pioneers of the New Anthropology, whose influence on many scholars including Radcliffe-Brown, Malinowski, Ewans Pritchard, Firth,Herskovits, Lioydwarner,Redfield,Kluck and Elkin is obvious even today. Marcel Mauss publish a book on magic under the title The General Theory of Magic in which, despite criticizing the opinions of former scientists like Frazer, he has provided an accurate definition of magic. In addition to stating various types of magic, Mauss also attempts to provide a comprehensive framework of its different aspects and mechanisms of performance. In his book, Mauss conveys many examples of different types of magic around the world. But the magical bowls from Mesopotamia were not known to him by that time. No scientist after him has used his approach in examining the magical bowls, that is why current study attempt to use his approach to examine theses Magic Bowls and uncover their mechanism.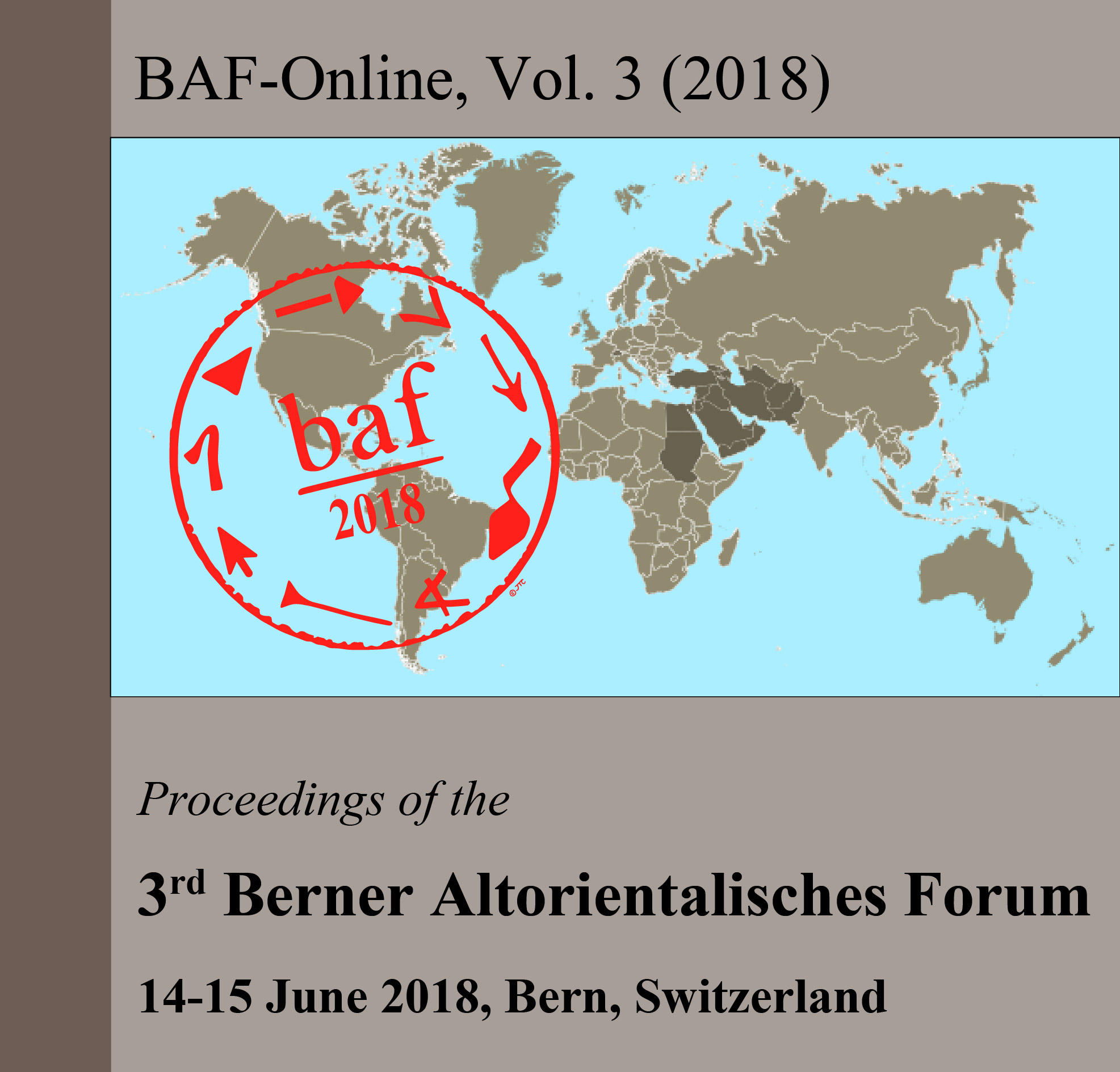 How to Cite
Rezaei, S. (1). Mesopotamian Magic Bowls. BAF-Online: Proceedings of the Berner Altorientalisches Forum, 3. Retrieved from https://bop.unibe.ch/baf/article/view/4473
Section
Panel 3: Belief & Action
This work is licensed under a Creative Commons Attribution 4.0 International License.