Dialoguing with Anthropology: The Sumerian Kinship System
Abstract
The relation between anthropology and historical sciences has been a complicated one, so much so when it comes to dealing with a culture so distant in time and even space as that of ancient Mesopotamia.
In this contribution I deal with one of the thematic pillars of anthropology, namely kinship and its  terminology, and its applicability to ancient Mesopotamia. The way cultures express kinship relationships may be grouped in a fixed series of systems. Different kinship systems may respond to equally diverse ways of social organization or, at least, to ideal constructions of relational links between the individual and other members of society, particularly in connection to descent and marriage.
Thus, considering both the "classic" kinship system theory and its critics, I analyze the terminology of kin relations in Sumerian language. I discuss how the Sumerian kinship terminology fits in the anthropological kinship system and, in order to highlight the methodological entanglement between anthropology and historical philology, I linger on the problem of the hermeneutic of ancient (textual) sources and its relation with model-based analysis for ancient complex/literate societies, such as third millennium Mesopotamia happens to be.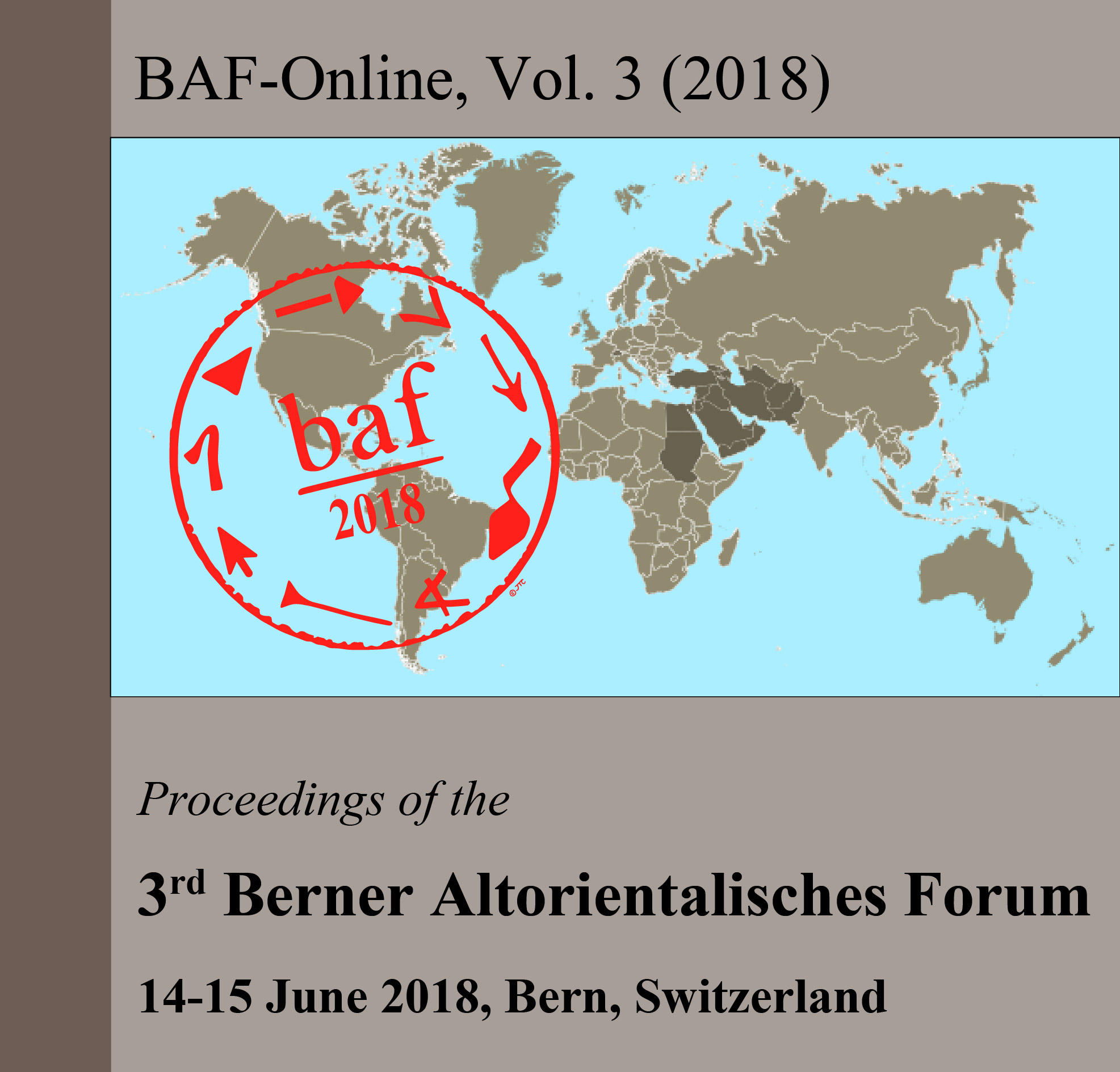 How to Cite
Verderame, L. (1). Dialoguing with Anthropology: The Sumerian Kinship System. BAF-Online: Proceedings of the Berner Altorientalisches Forum, 3. Retrieved from https://bop.unibe.ch/baf/article/view/4478
Section
Panel 4: Group & Self
This work is licensed under a Creative Commons Attribution 4.0 International License.