Light Scattering Microscopy for Tumor Cell Recognition
Abstract
Light scattering microscopy is suggested to providesome insight into cell architecture and to giveinformation on cell malignancy or morphologicalchanges upon necrosis or apoptosis. In the presentpaper a microscope setup for scattering experimentswith high angular resolution is reported, and firstdata obtained from test models (polystyrene beads),cell monolayers and 3-dimensional cell spheroidsare reported. Data are compared with simulationsbased on Mie scattering and discussed in view oftheir possible use for tumor cell recognition withintissue samples. The discussion includes presentlimitations due to spatial resolution or inhomogeneous illumination and suggests possibilities ofimprovement.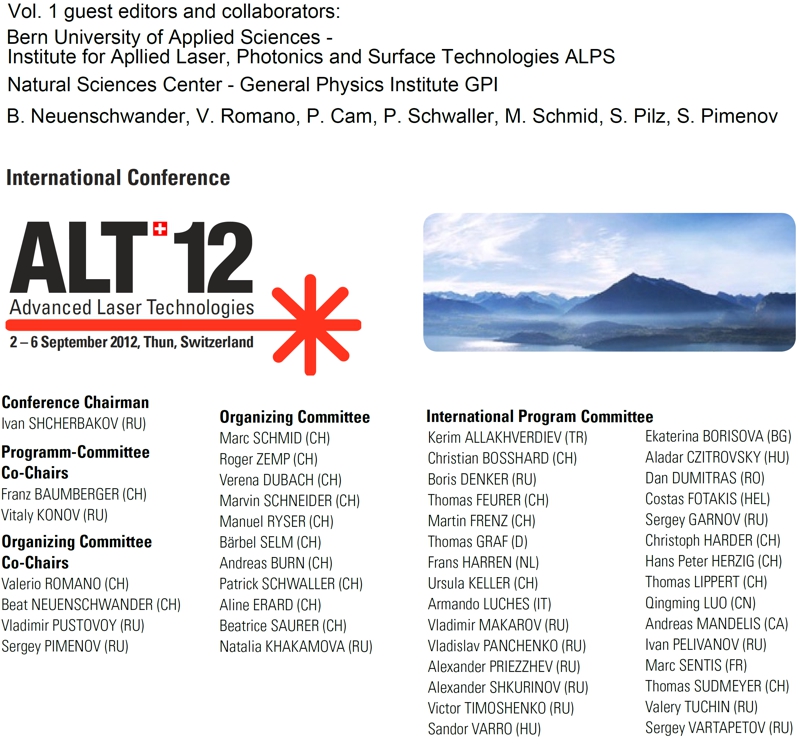 Downloads
How to Cite
Richter, V., & Schneckenburger, H. (2012). Light Scattering Microscopy for Tumor Cell Recognition. ALT Proceedings, 1. https://doi.org/10.12684/alt.1.59
License
Authors who publish with this journal agree to the following terms:


Authors retain copyright and grant the journal right of first publication with the work simultaneously licensed under the Creative Commons Attribution License (CC BY 3.0) that allows others to share the work with an acknowledgement of the work's authorship and initial publication in this journal.
Authors are able to enter into separate, additional contractual arrangements for the non-exclusive distribution of the journal's published version of the work (e.g., post it to an institutional repository or publish it in a book), with an acknowledgement of its initial publication in this journal.
Authors are permitted and encouraged to post their work online (e.g., in institutional repositories or on their website) prior to and during the submission process, as it can lead to productive exchanges, as well as earlier and greater citation of published work (See The Effect of Open Access).
http://creativecommons.org/licenses/by/3.0/