Photon-Correlation Spectroscopy in Albumin Water Solutions Containing Gadolinium Ions
Abstract
Gadoteric acid and gadodiamide molecules havegadolinium-containing chelate structures that areused in magnetic resonance tomography (MRT). [1].Over the past two decades, they were considered safeand effective for medical imaging. However, recentresults indicate the presence of gadolinium in the skinand soft tissues in patients with renal insufficiency,even with the current hemodialysis [2]. Nephrogenicsystemic fibrosis (NSF), which was described in1997, is a recently discovered rare disease ofunknown etiology that affects patients with renalinsufficiency. The development of NSF was directlylinked to the influence of gadolinium-containingmagnetic resonance contrast agents in 2006 [3].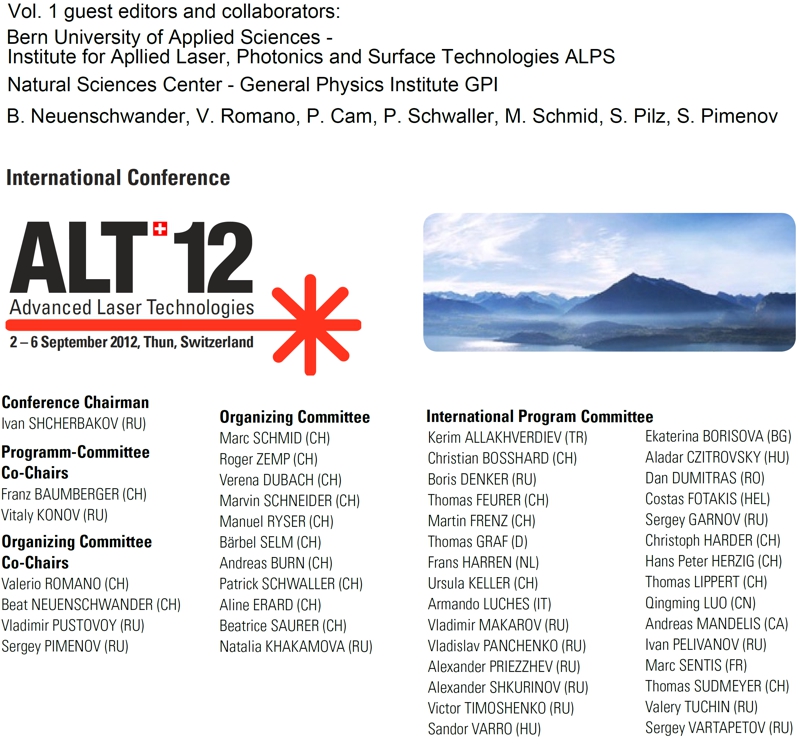 Downloads
How to Cite
Gibizova, V., Zhang, X., Sergeeva, I., Petrova, G., & Fedorova, K. (2012). Photon-Correlation Spectroscopy in Albumin Water Solutions Containing Gadolinium Ions. ALT Proceedings, 1. https://doi.org/10.12684/alt.1.64
License
Authors who publish with this journal agree to the following terms:


Authors retain copyright and grant the journal right of first publication with the work simultaneously licensed under the Creative Commons Attribution License (CC BY 3.0) that allows others to share the work with an acknowledgement of the work's authorship and initial publication in this journal.
Authors are able to enter into separate, additional contractual arrangements for the non-exclusive distribution of the journal's published version of the work (e.g., post it to an institutional repository or publish it in a book), with an acknowledgement of its initial publication in this journal.
Authors are permitted and encouraged to post their work online (e.g., in institutional repositories or on their website) prior to and during the submission process, as it can lead to productive exchanges, as well as earlier and greater citation of published work (See The Effect of Open Access).
http://creativecommons.org/licenses/by/3.0/