Orient as an Inspiration. Archaeology of Ancient Near East in "Academic" Paintings
Abstract
Key definitions
Academic art (academism) – style in painting, sculpture, graphic and other visual arts connected with activities of European academies of fine arts in 19 th century. The main centres were Paris, London. Rome, Madrid, Munich, Vienna and Petersburg. Classical themes and techniques, apparently conservative, but opening way to the modern artistic style.
Orientalism in visual arts - style in European painting, sculpture, graphic and architecture inspired by oriental cultures, visible from the end of Eighteenth and all Nineteenth centuries.
Persons (painters)
Lawrence Alma Tadema (1836-1912)
Jean-Léon Gérôme (1824-1904)
Edwin Long (1829-1891)
Henryk Siemiradzki (1843-1902)
Paul / Paweł Merwart (1855-1902)
Ludwik Wiesiołowski (1854-1892)
Focus on:
Oriental artefact as detail
Oriental story as personality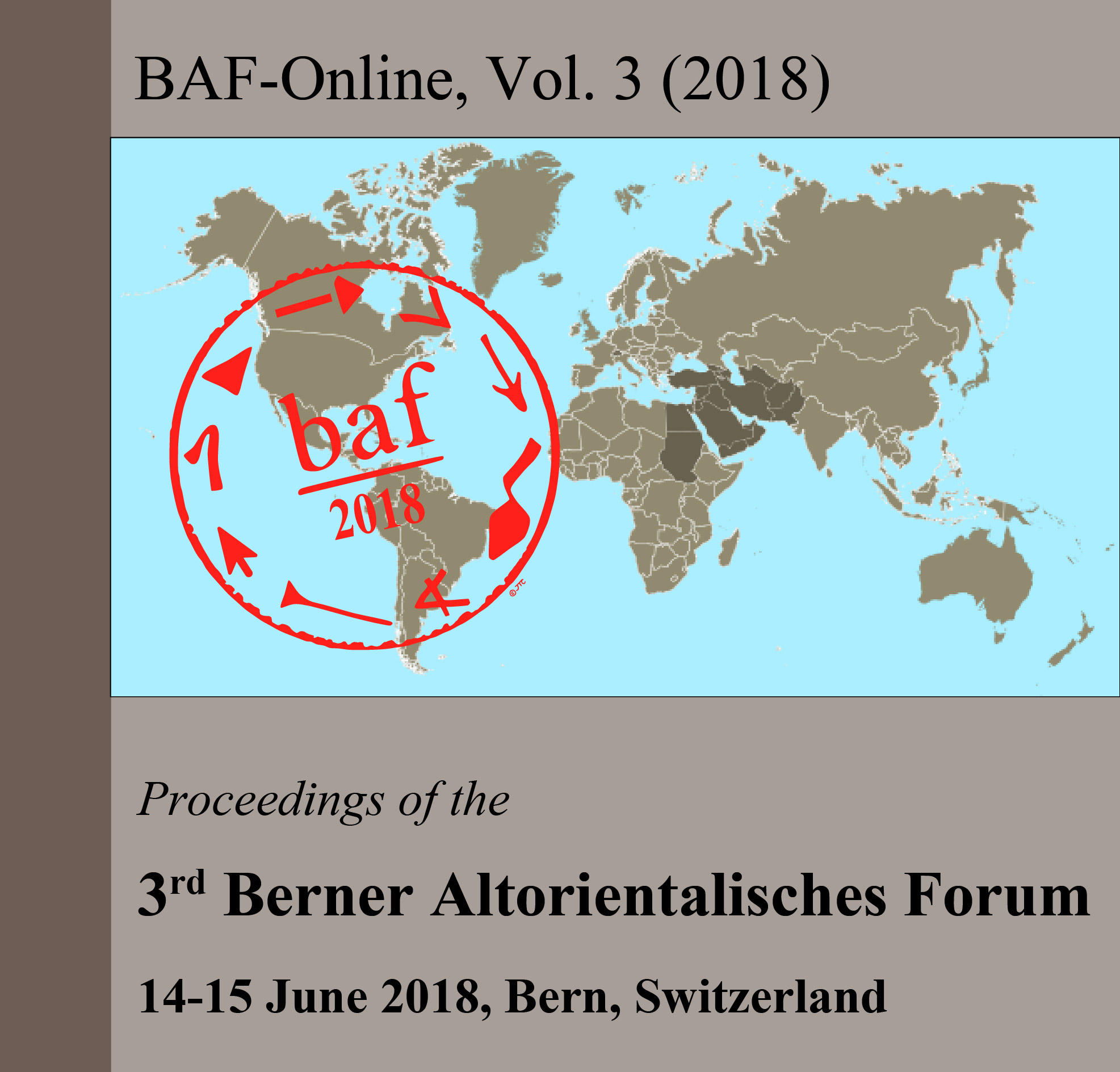 How to Cite
First, G. (1). Orient as an Inspiration. Archaeology of Ancient Near East in "Academic" Paintings. BAF-Online: Proceedings of the Berner Altorientalisches Forum, 3. Retrieved from https://bop.unibe.ch/baf/article/view/4458
Section
Panel 5: Present & Past
This work is licensed under a Creative Commons Attribution 4.0 International License.