The Sacred King in the Shah Tahmasp Shahnama
The Tree as a Generative Idea of the "Idea of Kingship"
Keywords:
Farr, Shah Tahmasp Shahnama, Zoroastrianism, Natural Elements, Plane Tree, Cypress
Abstract
This paper aims to trace the pre-Islamic Zoroastrian concept of "royal divine glory" (farr) through its visual translations within the Iranian manuscript cultures in the Safavid period, specifically in the illustrations of the Shahnama-yi Shahi in the 16th century. Reviewing the longue durée idea of Iranian kingship perceived within the Safavid royal ideology in the reigns of the first two monarchs, we delve into the Shahnama paintings to see the artists' assets for showing the divinity and dignity of Iranian kings and how they managed to mark a difference between the profane and Shiite iconographies. We took as case studies nine illustrations of Zahhak's story, the most tyrannical legendary King in Shah Tahmasp's Shahnama. Indeed, to analyse the artistic manifestations of the Royal farr, we examined the scenes where the "true" king is literally absent.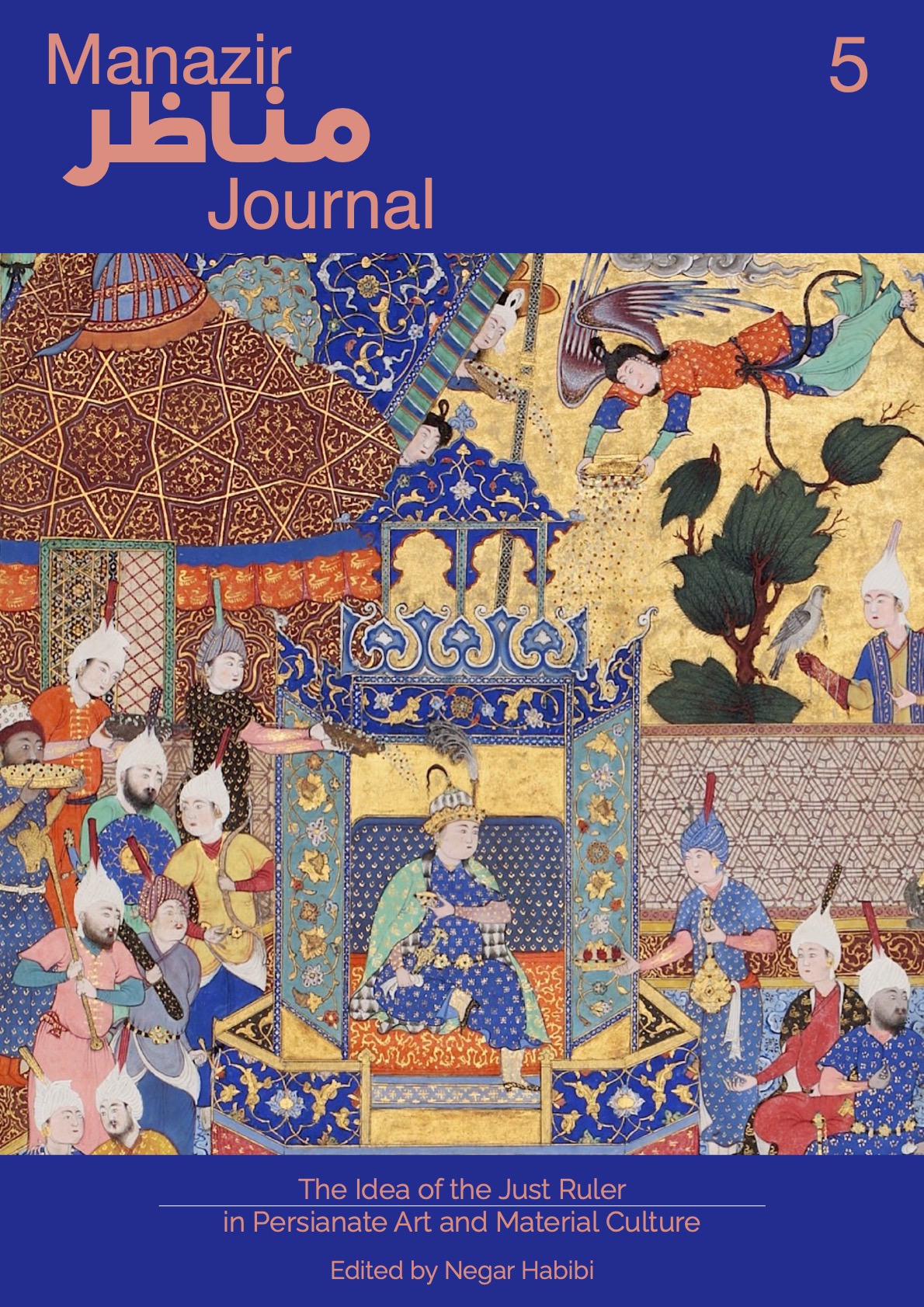 How to Cite
Habibi, N., & Farridnejad, S. (2023). The Sacred King in the Shah Tahmasp Shahnama: The Tree as a Generative Idea of the "Idea of Kingship". Manazir Journal, 5, 100–124. https://doi.org/10.36950/manazir.2023.5.6
License
Copyright (c) 2023 Negar Habibi, Shervin Farridnejad
This work is licensed under a Creative Commons Attribution-NoDerivatives 4.0 International License.