Etel Adnan — in Close Encounters with Paul Klee
Review of the Etel Adnan Exhibition and Symposium Zentrum Paul Klee, Bern, September 27th – 28th 2018
Joan Grandjean

University of Geneva

Mirl Redmann

University of Geneva
Abstract
Review of the symposium "The Arab Apocalypse. Art, Abstraction & Activism in the Middle East" (27—28 September 2018) organized by Silvia Naef & Nadia Radwan, and the exhibition "Etel Adnan" (15 June—7 October 2018) by Americano-Lebanese artist Etel Adnan, curated by Sébastien Delot & Fabienne Eggelhöfer, both of which took place at the Zentrum Paul Klee, Bern, Switzerland.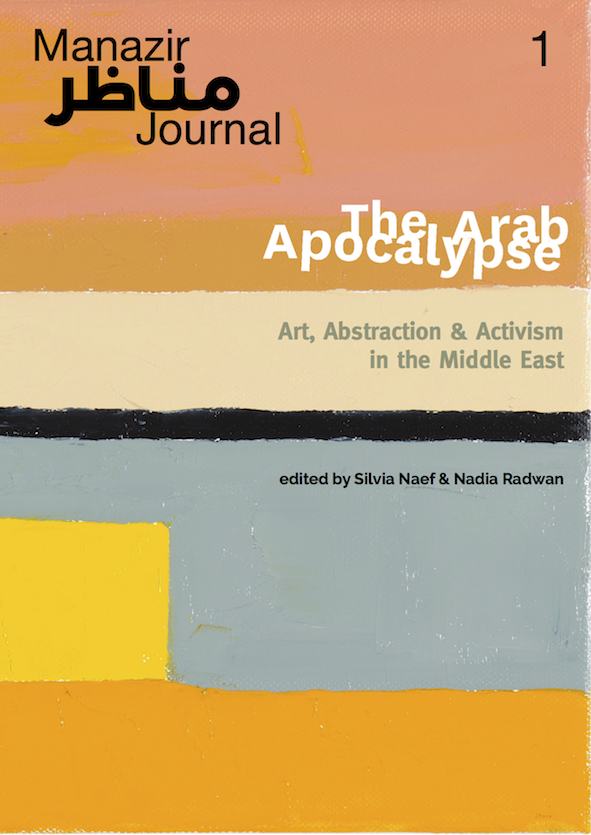 How to Cite
Grandjean, J., & Redmann, M. (2019). Etel Adnan — in Close Encounters with Paul Klee. Manazir Journal, 1, 83-93. https://doi.org/10.36950/manazir.2019.1.1.6

This work is licensed under a Creative Commons Attribution 4.0 International License.