Street Art out of Time
The Cultural Moussem of Asilah and other Entanglements of Public Space, Arts, and Politics
Keywords:
Morocco, Asilah, arts festival, cultural moussem, street art
Abstract
The small town of Asilah in the north of Morocco holds an annual international festival of visual and performance arts, including exhibitions, workshops, conferences, and other parallel activities. However, it is best known for the murals that are painted every year anew by invited artists on the facades of old town houses. Founded in 1978, the Arts Festival or Cultural Moussem of Asilah qualifies as the first street art festival in Morocco and has significantly shaped the cultural context for arts to interact with public spaces. It has, in particular, linked street art manifestations to ideas of cultural dialogue and south-south alliances as well as to urban regeneration and social development. At the same time, the Festival has been criticized for using the integrative concept of the moussem, a traditional communal festivity, for cultural marketing and for connecting arts and culture to the power of the monarchy. By focusing on political, aesthetic, and urban aspects of the institutionalization of the Asilah Festival, this article draws a genealogical perspective on entanglements of art, public culture, and urban politics in Morocco. It thereby analyzes the cultural context in which street art finds its place, meaning, and critical potential today.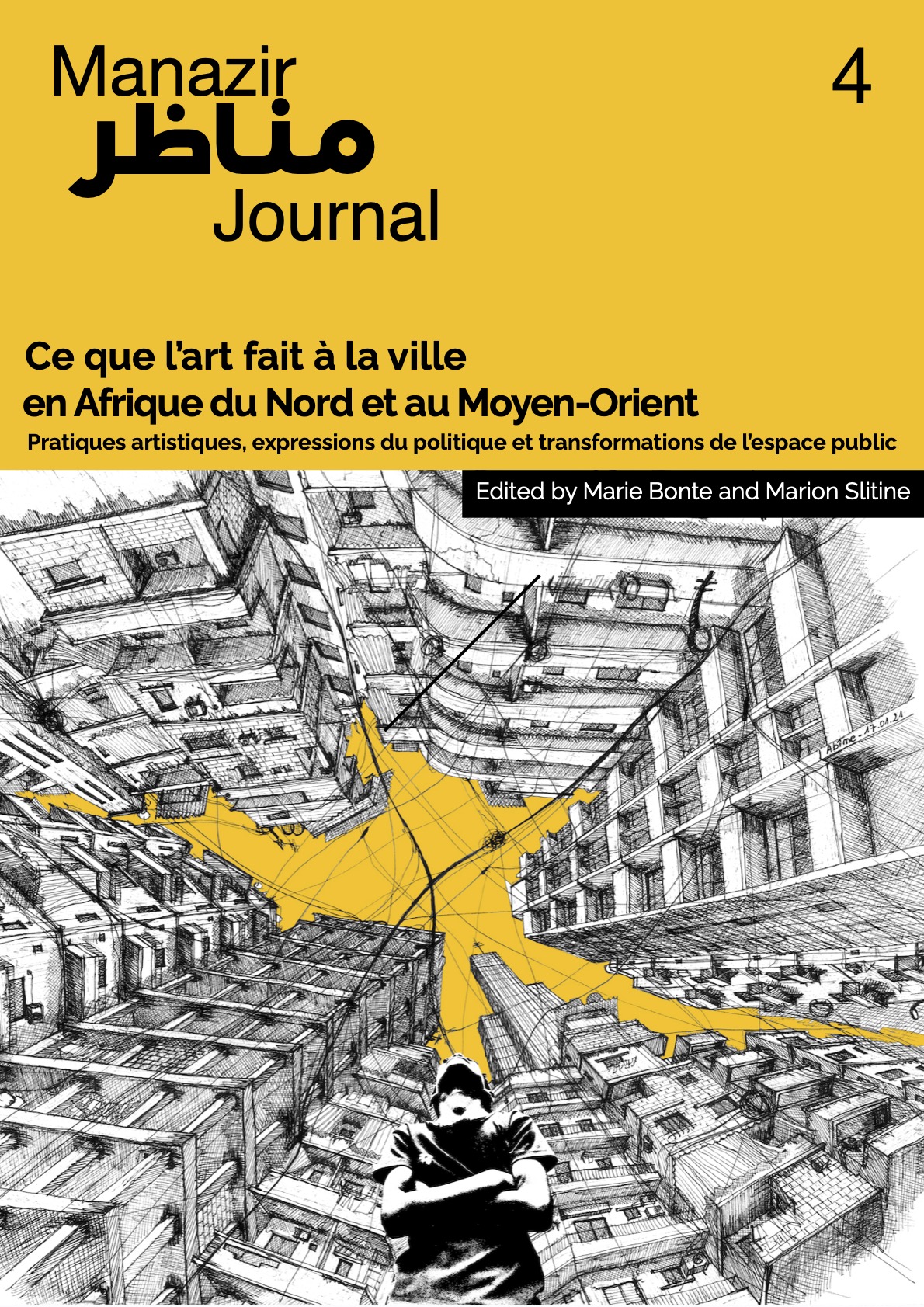 How to Cite
Dornhof, S. (2022). Street Art out of Time: The Cultural Moussem of Asilah and other Entanglements of Public Space, Arts, and Politics. Manazir Journal, 4, 74–97. https://doi.org/10.36950/manazir.2022.4.5
License
Copyright (c) 2022 Sarah Dornhof
This work is licensed under a Creative Commons Attribution-NoDerivatives 4.0 International License.