Islamic Geometry Reinterpreted
The Neo-Mamluk Windows of the Morrocan House
Keywords:
stained glass, World exhibition, Cairo, neo-islamic, Émile Prisse d'Avennes
Abstract
In the second half of the nineteenth century, there was a growing interest in Western countries for Islamic stucco glass windows, which were known from descriptions in books and as imported artifacts. Among the oldest publications is Émile Prisse d'Avennes' (1807-1879) L'art arabe d'après les monuments du Kaire depuis le VIIe siècle jusqu'à la fin du XVIIIe. One year after its publication in 1877, its illustrations inspired the geometrical patterns of the windows of the Moroccan House, a neo-Moorish pavilion in the park of Linderhof Palace (Ettal, Germany).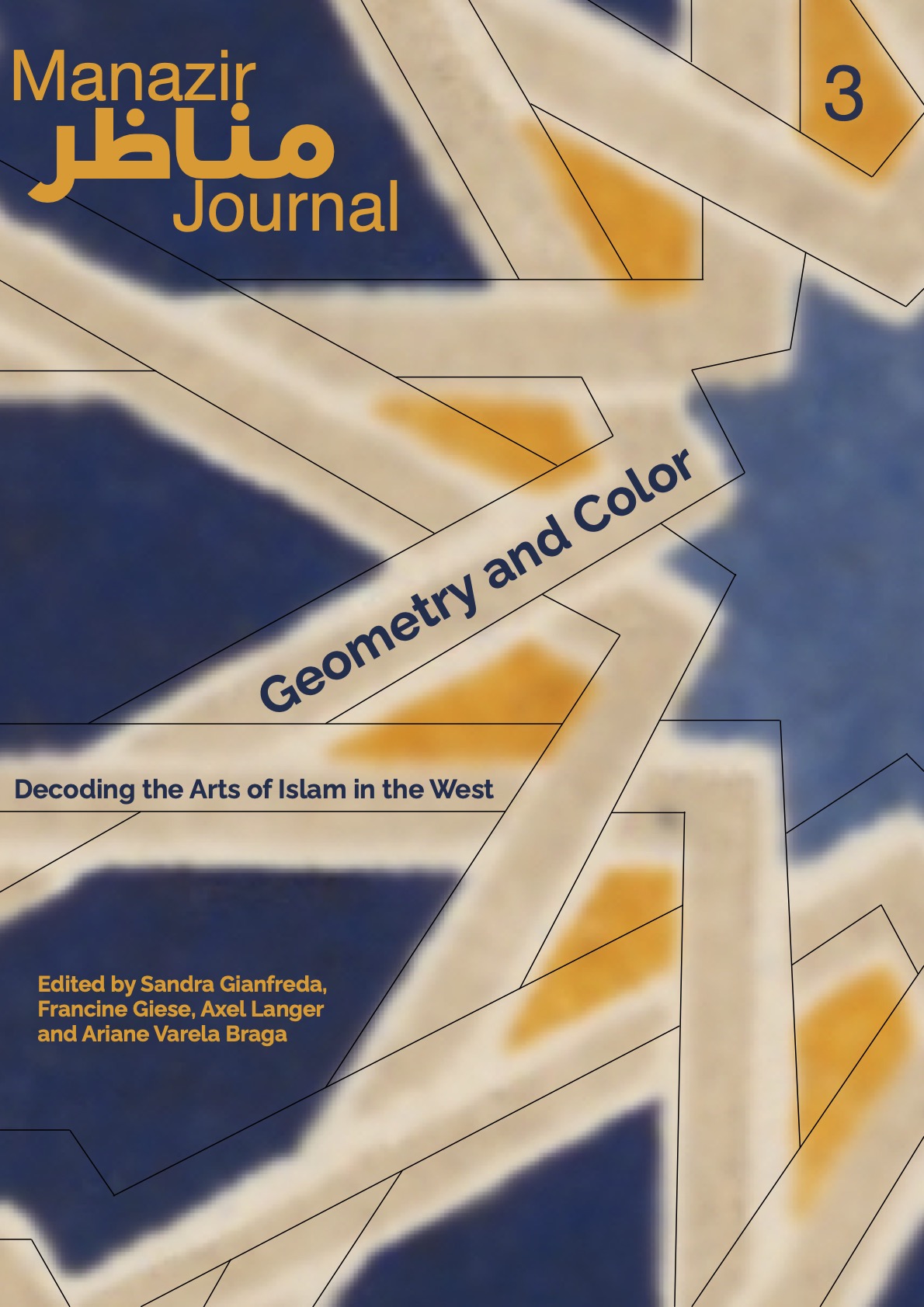 How to Cite
Keller, S. (2022). Islamic Geometry Reinterpreted: The Neo-Mamluk Windows of the Morrocan House. Manazir Journal, 3, 30–44. https://doi.org/10.36950/manazir.2021.3.3
License
Copyright (c) 2022 Sarah Keller
This work is licensed under a Creative Commons Attribution-NoDerivatives 4.0 International License.