Through the Looking Glass of the Orient
Color, Geometry and the Kaleidoscope
Keywords:
color, kaleidoscope, ornament, architecture, Alhambra
Abstract
Traditionally related to concepts of luxury, fancy, and uncontrolled sensuality, color has in Western culture long been considered an unsteady component. On the contrary, and as often noted by travelers, Eastern cultures frequently demonstrate a particular talent for the harmony of color and ornament. In the nineteenth century, a number of architects and artists tried to rationalize the properties and use of color, ornament, and the Islamic arts in various ways, relating them to contemporary experiments in optics. This article examines the relationship between color theory, Islamic arts, and architecture, taking as a starting point the invention of the kaleidoscope by David Brewster and its relationship to Nasrid ornament. It then considers how Islamic arts and color theory dialogued in the work of British architect and decorator Owen Jones and Tuscan amateur architect Ferdinando Panciatichi Ximenes d'Aragona.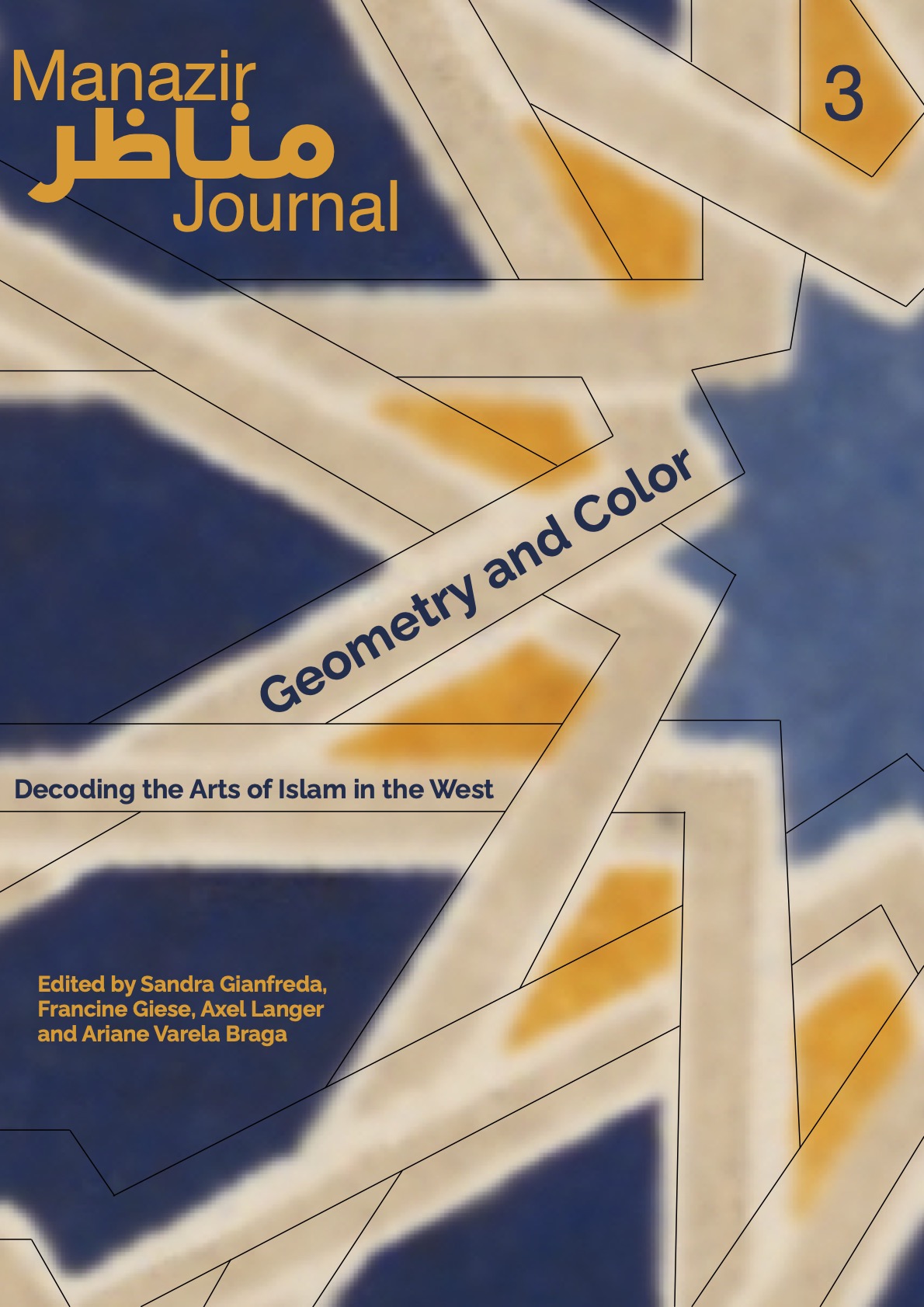 How to Cite
Varela Braga, A. (2022). Through the Looking Glass of the Orient: Color, Geometry and the Kaleidoscope. Manazir Journal, 3, 78–92. https://doi.org/10.36950/manazir.2021.3.6
License
Copyright (c) 2022 Ariane Varela Braga
This work is licensed under a Creative Commons Attribution-NoDerivatives 4.0 International License.