Eastern Light
Western Fascination for Islamic Colored Glass Windows
Keywords:
glass art, James William Wild, Karl von Urach, Louis Comfort Tiffany, Cairo
Abstract
Islamic colored glass windows (qamarīyāt) have long been disregarded by scholarship despite their popularity with nineteenth-century travelers. Their vibrant light and bright colors have sparked the enthusiasm of artists, architects, and collectors who depicted, recreated, and displayed this fragile art form. By focusing on the British architect James William Wild, the eccentric traveler and art collector Karl von Urach, and the iconic American artist Louis Comfort Tiffany, this contribution will highlight the artistic and cultural significance of qamarīyāt as an expression of the intense colors of the East.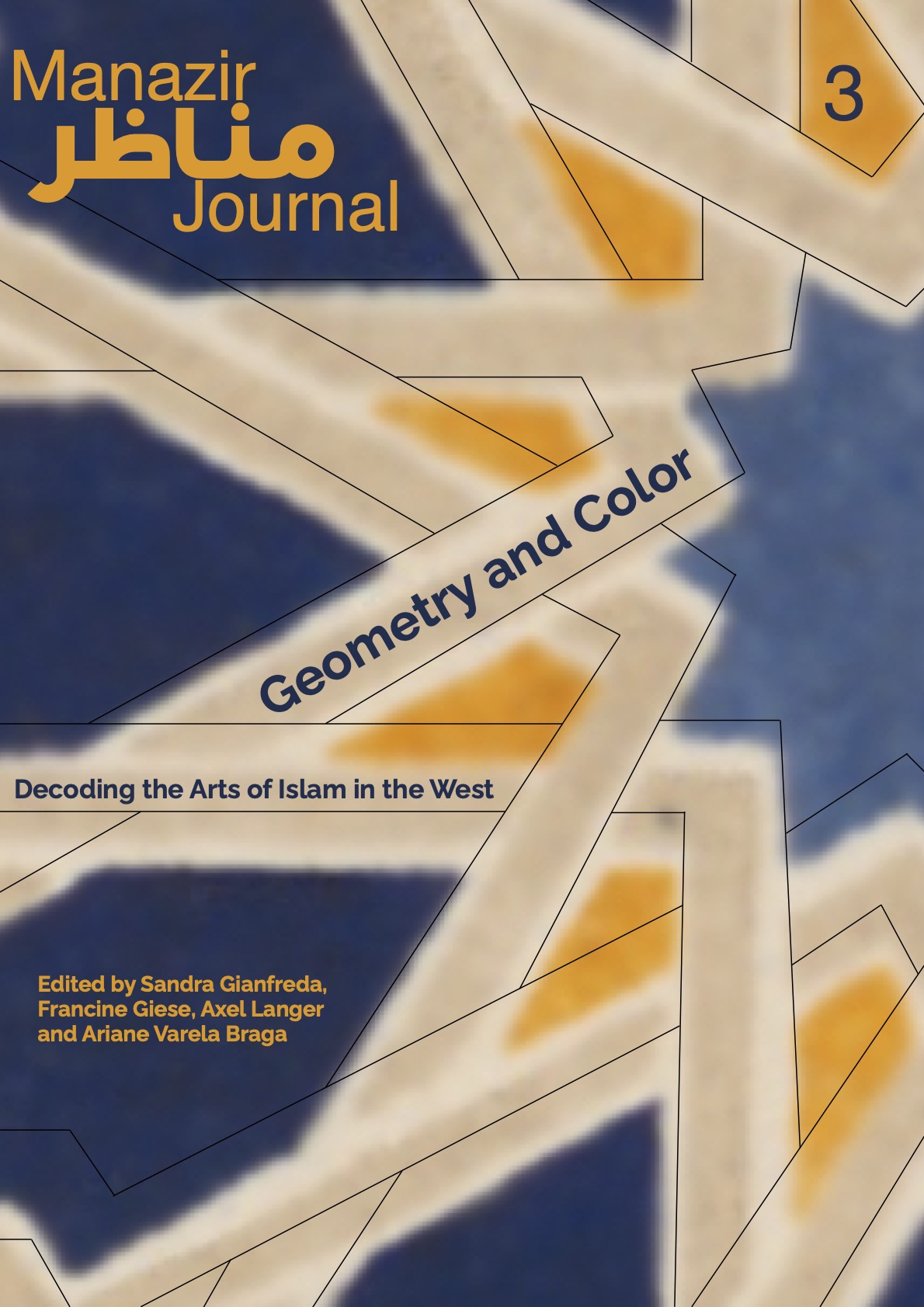 How to Cite
Giese, F. (2022). Eastern Light: Western Fascination for Islamic Colored Glass Windows. Manazir Journal, 3, 93–109. https://doi.org/10.36950/manazir.2021.3.7
License
Copyright (c) 2022 Francine Giese
This work is licensed under a Creative Commons Attribution-NoDerivatives 4.0 International License.