The Starting Point of the Arabic-Andalusi Influence in Gaudi's Ornamental Ceramic
The Pavilions Güell (1884-1887)
Keywords:
Antoni Gaudí, trencadís, ceramic mosaic, Catalan modernisme
Abstract
Between 1884 and 1887, Antoni Gaudí built two rather modest constructions for his patron, Eusebi Güell: a stable for the horses and a porterhouse for his country house in Les Corts. In these constructions, he makes an important step in relation to his previous works, El Capricho (Comillas, Santander) and the Casa Vicenç (Barcelona). The tiles used in both, featuring lines of color that contrast with the brick and stone, derive from an original system of using ceramic, the trencadís. He takes as a reference point the Arabic or Mudejar building system to embed ceramic pieces in the walls and in the coronation railings of the buildings, but adds a brilliant contribution by converting it into "broken" ceramics. We call this ornamental resource trencadís, since trencar means broken in Catalan. This technique is one of Gaudí's more significant decorative choices with brilliant examples of this being the façade of Casa Batlló and the dragon and banc-balustrade in Park Güell.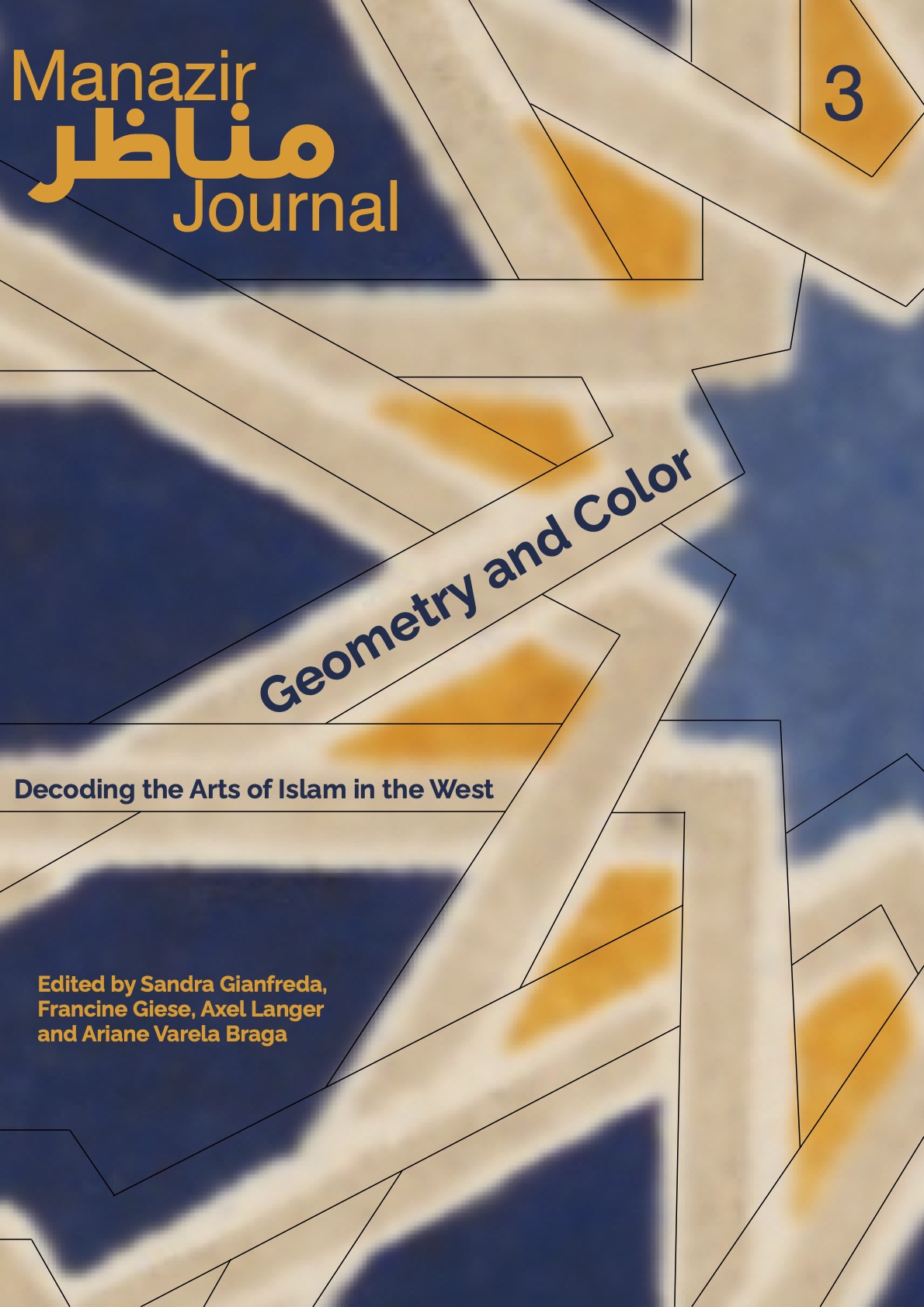 How to Cite
Freixa, M., & Saliné, M. (2022). The Starting Point of the Arabic-Andalusi Influence in Gaudi's Ornamental Ceramic: The Pavilions Güell (1884-1887). Manazir Journal, 3, 131–144. https://doi.org/10.36950/manazir.2021.3.9
License
Copyright (c) 2022 Mireia Freixa, Marta Saliné
This work is licensed under a Creative Commons Attribution-NoDerivatives 4.0 International License.