Wassily Kandinsky at the Exhibition "Meisterwerke muhammedanischer Kunst" in Munich, 1910
A Modernist Artist's Interpretation of Persian Art
Emily Christensen

The Courtauld Institute of Art
Keywords:
Kandinsky, abstraction, orientalism, hidden forms, Persian art
Abstract
In 1910, Wassily Kandinsky attended the Munich exhibition Meisterwerke muhammedanischer Kunst and subsequently wrote a review of it for the Russian literary journal Apollon. His review, which almost exclusively discussed the Persian paintings on display, provides insights into Kandinsky's way of seeing and understanding these objects at a significant moment in his artistic development. The most compelling aspect of his review is his repeated articulation of the sense of revelation that he experienced in front of these works. Conveying a sense of revelation through his own paintings was Kandinsky's primary goal in this period, and was a concept he struggled to formulate in his art. I argue that Kandinsky developed one of his primary artistic strategies in response to a specific practice that he had first encountered at the Meisterwerke exhibition: the Persian artist's practice of painting hidden forms within a composition. This article looks closely at a work from the exhibition, Sleeping Rustam (attributed to Sultan Muhammad, 1515-1522), which incorporates hidden figures in its rock formations, a practice described as demanding careful and sustained scrutiny by the viewer before the faces and forms reveal themselves. Kandinsky himself wrote later that his works from 1910, "dissolved objects to a greater or lesser extent within the same picture, so that they might not all be recognized at once and so that these emotional overtones might thus be experienced gradually by the spectator, one after another"; a process that the author believes he may have adapted from Persian paintings.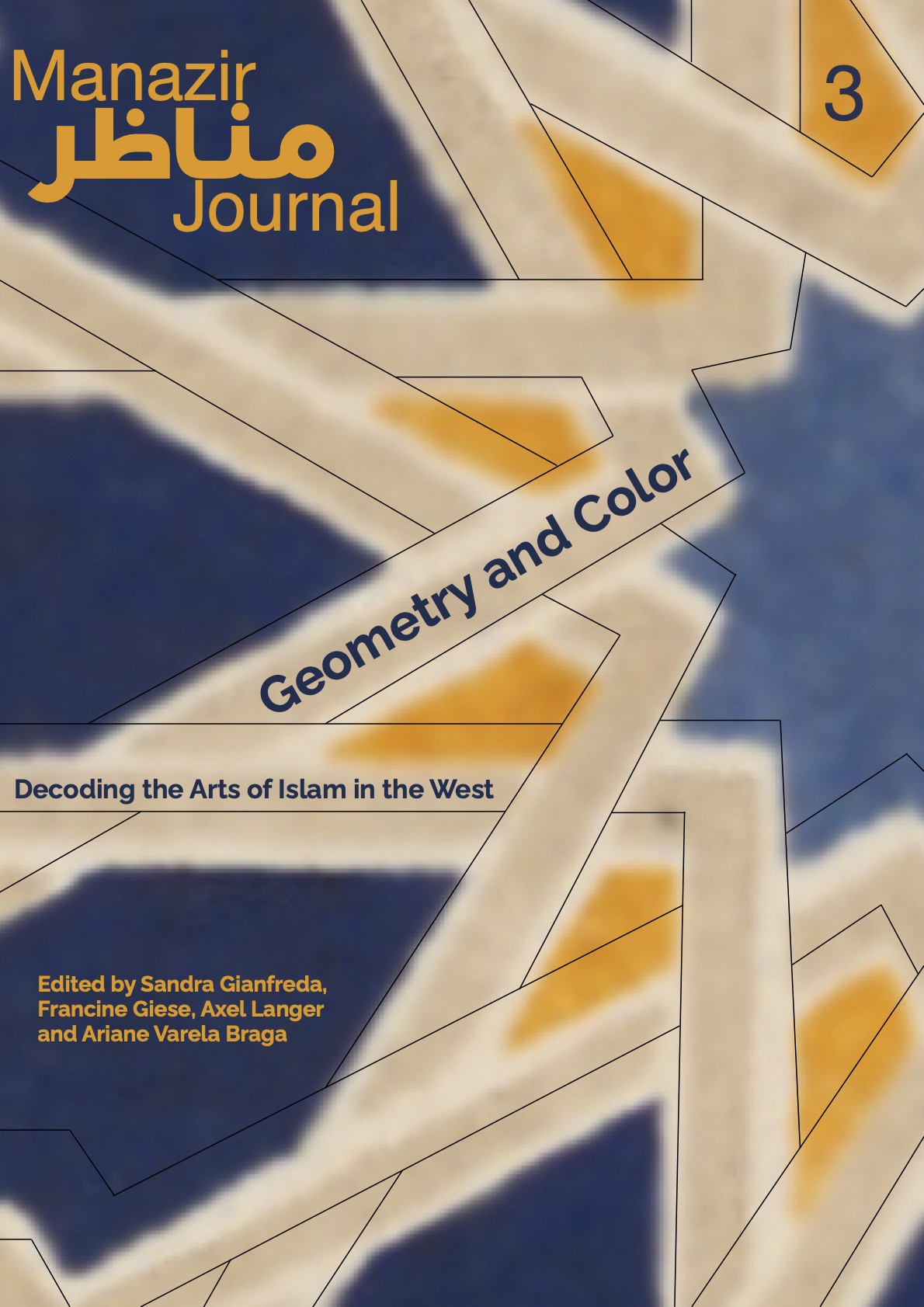 How to Cite
Christensen, E. (2022). Wassily Kandinsky at the Exhibition "Meisterwerke muhammedanischer Kunst" in Munich, 1910: A Modernist Artist's Interpretation of Persian Art. Manazir Journal, 3, 165–173. https://doi.org/10.36950/manazir.2021.3.11
License
Copyright (c) 2022 Emily Christensen
This work is licensed under a Creative Commons Attribution-NoDerivatives 4.0 International License.