The Idea of the Just Ruler and the Art Patron in Persianate Calligraphy
The Colophons Made by Jaʿfar Baysonqori and Muhammad Hussein Katib al-Sultan Shirazi
Keywords:
Script, Calligraphy, Jafar Tabrizi Baysonqori, Muhammad Hussein Katib al-Sultan Shirazi, Description of the King, Art Patrons
Abstract
Jaʿfar Tabrizi (1383–1455) is one of the most famous Timurid calligraphers and was the chief of prince Baysonqor's (1397–1433) library. Under his supervision, some of the most prestigious Herati manuscripts were created. Muhammad Hussein Shirazi (1825-1900) is one of the Qajar calligraphy masters, honored with the title Katib al-Sultan (the King's calligrapher). He copied some of the most prestigious Persian masterpieces during his lifetime. In the colophons of their numerous manuscripts, both calligraphers praised their respective princes and kings, providing a resource from which one may learn about the ideas of the just ruler as the governor and as the patron of the arts in the Timurid and Qajar periods. In reviewing these colophons, this article aims to identify the idea of kingship, especially in the patronage of the arts of the book and calligraphy, narrated and praised in two different historical and social contexts in the Timurid and Qajar periods; widely considered the golden ages of Persian calligraphy. This study shows how the tradition of patronage did endure for some five centuries.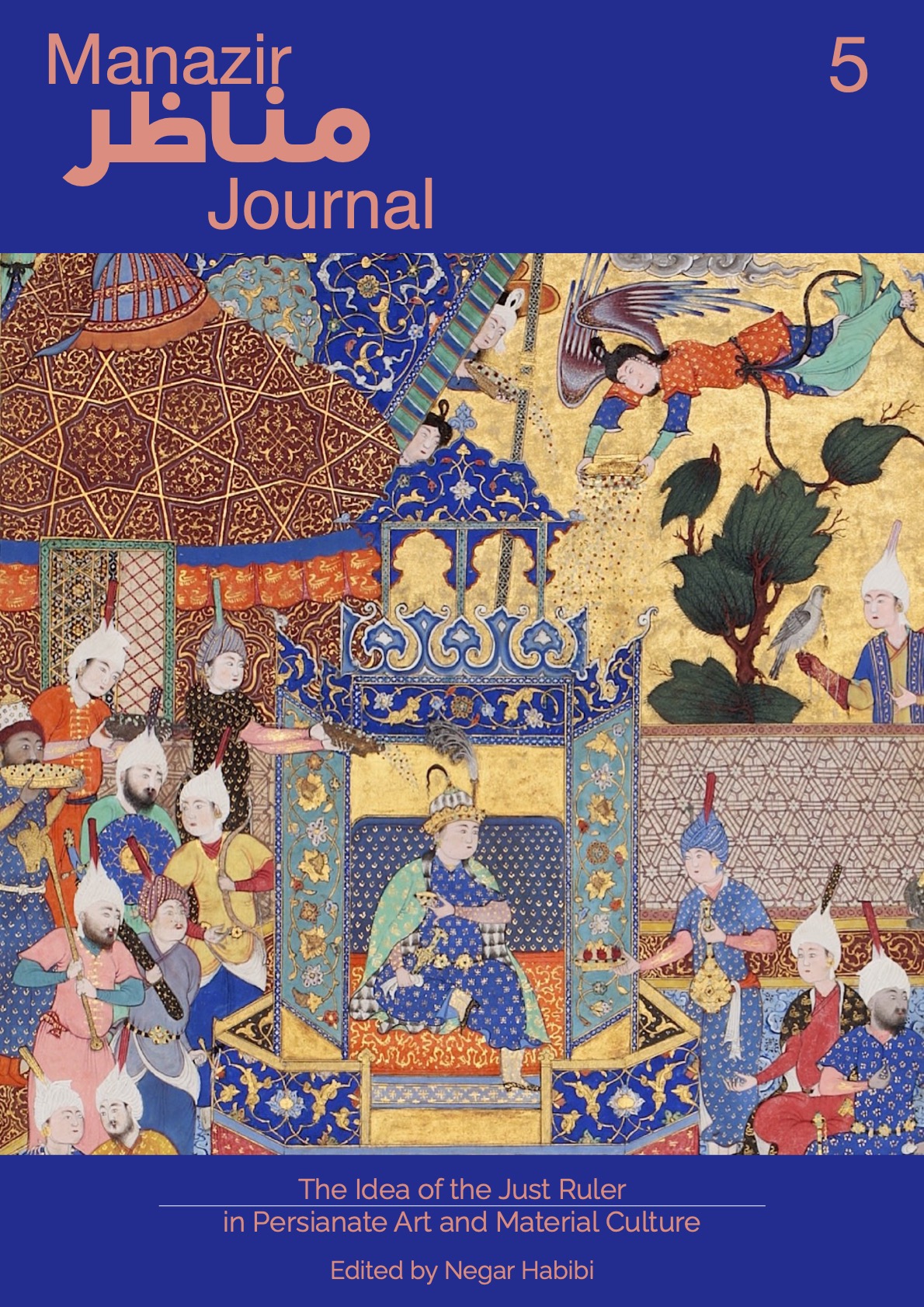 How to Cite
Ghelichkhani, H. R. (2023). The Idea of the Just Ruler and the Art Patron in Persianate Calligraphy: The Colophons Made by Jaʿfar Baysonqori and Muhammad Hussein Katib al-Sultan Shirazi. Manazir Journal, 5, 206–226. https://doi.org/10.36950/manazir.2023.5.10
License
Copyright (c) 2023 Hamid Reza Ghelichkhani
This work is licensed under a Creative Commons Attribution-NoDerivatives 4.0 International License.