Art as an Image of The Shah
Art, Rhetoric, and Power in Shah Tahmasp's Letter to Sultan Selim II
Keywords:
Safavid Art, Shah Tahmasp, Rhetoric, Saʿadatabad, Shahnama
Abstract
In 1566, after Sultan Suleiman's death, Shah Tahmasp (r. 1524-1576) sent condolences and congratulations to Sultan Selim II (r. 1566-1574) along with several gifts, including a magnificent Quran and an exquisite illustrated Shahnama copy, noteworthy in Iranian art history. However, the letter accompanying these gifts has often been overlooked, perceived as containing mere courtesies.
This letter marked a significant exchange between Safavid kings and Ottoman sultans, with participation from secretaries across Iran. Its authors aimed to portray an idealized king and their notable characteristics, demonstrating that the actions of these rulers (Sultan Suleiman, Sultan Selim, and particularly Shah Tahmasp) aligned with this ideal. Art-related activities were among these characteristics.
The authors detailed the Safavid king's palace, garden, and the artistic gifts to highlight their connection with the king's ideal image. This article explores the letter as a literary and artistic medium, delving into its intricate rhetoric as a tool for representing royal authority. Additionally, it addresses how the authors' descriptions of artworks as integral to the king's image conveyed political meaning, illustrating how art reflected royal power in public and political spheres.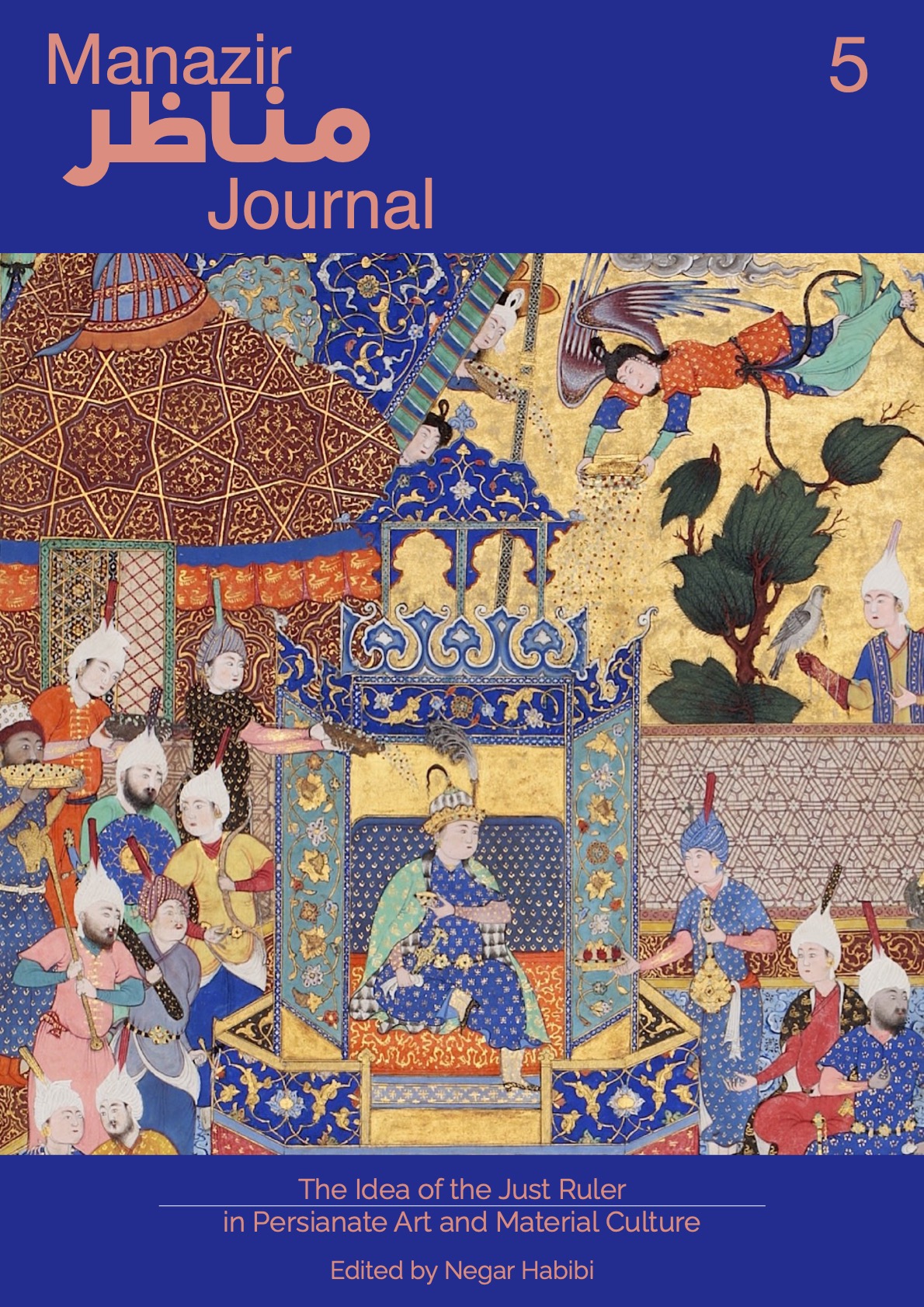 How to Cite
Maziar, A. (2023). Art as an Image of The Shah: Art, Rhetoric, and Power in Shah Tahmasp's Letter to Sultan Selim II. Manazir Journal, 5, 88–99. https://doi.org/10.36950/manazir.2023.5.5
License
Copyright (c) 2023 Amir Maziar
This work is licensed under a Creative Commons Attribution-NoDerivatives 4.0 International License.