Art Forms in Crisis: The Role of Songs and Visual Artworks Created in Response to the #EndSARS Protests in Nigeria
Talatu Onkala Adiwu

University of Maiduguri
Schlagworte:
Crisis, Protests, #EndSars, Nigeria, Music, Visual Artworks
Abstract
This article identifies the place, role and relevance of art during the #EndSARS protests in Nigeria in 2020 and seeks to embark on a critical analysis of selected songs and visual artworks that were created either as a form of solidarity with the movement or as alternative means of expressing the demands of the #EndSARS protesters. The basic assumption here is that conflicts have a broad degree of influence on the overall psyche of a community, leading to significant social changes and global effects. The article looks at the role of art in a variety of crisis situations connected to the #EndSARS protests. Based on several sampling systems, the author selected songs and visual artworks from nationally and internationally notable artists from Nigeria and the diaspora, such as Chike, Dice Ailes, Laolu Senbanjo, and Ayodeji Adegoroye to show how these artists and their work have shaped the socio-political climate of Nigeria and to analyze what psychological and creative impact this art has had on individuals during and after the protests.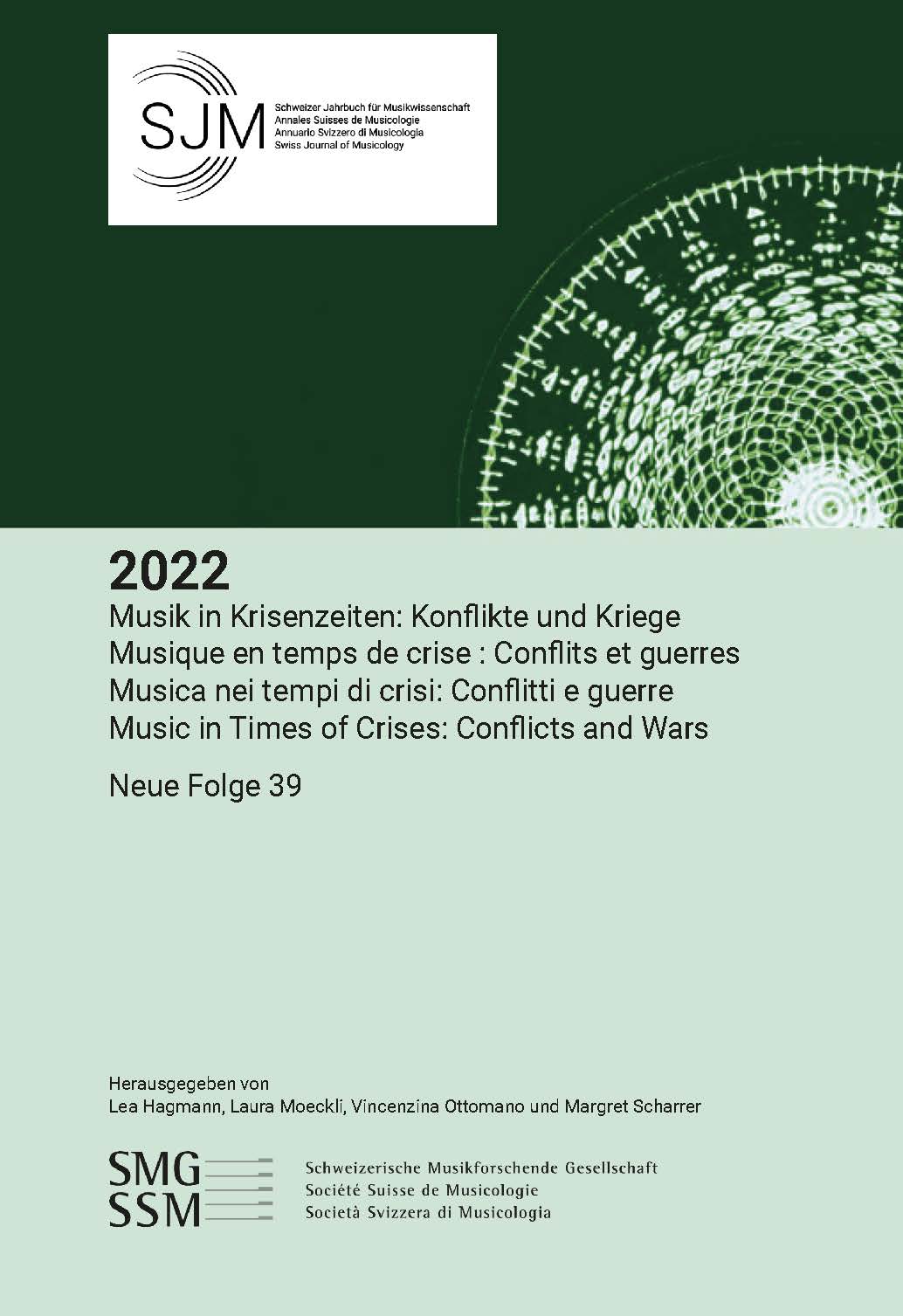 Veröffentlicht
2022-12-29
Zitationsvorschlag
Adiwu, T. O. (2022). Art Forms in Crisis: The Role of Songs and Visual Artworks Created in Response to the #EndSARS Protests in Nigeria. Schweizer Jahrbuch für Musikwissenschaft, 39, 27–45. https://doi.org/10.36950/sjm.39.2
Lizenz
Copyright (c) 2022 Schweizer Jahrbuch für Musikwissenschaft
Dieses Werk steht unter der
Lizenz Creative Commons Namensnennung 4.0 International
.