Produire l'art et accéder à la ville en contexte autoritaire
Fermeture et adaptation des possibles artistiques dans le centre-ville du Caire post-révolutionnaire
Laura Monfleur

PhD candidate, Tours University, CITERES joint research unit
Keywords:
art, secularization, authoritarianism, right to the city, Cairo
Abstract
During the Egyptian revolution in 2011, artists used protest art in urban spaces, particularly in downtown Cairo. While art participated in creating publicized and politicized urban spaces, protest art has been threatened in downtown Cairo since 2013 with the reinforcement of authoritarianism and with an increased repressive control of urban spaces. The authoritarian regime seeks to impose its hegemony on physical and symbolical spaces undermining the artists' right to the city and to produce and appropriate images and events. Maintaining art in downtown Cairo continues to go through adaptations between self-censorship, negotiation, and claims of a right to centrality.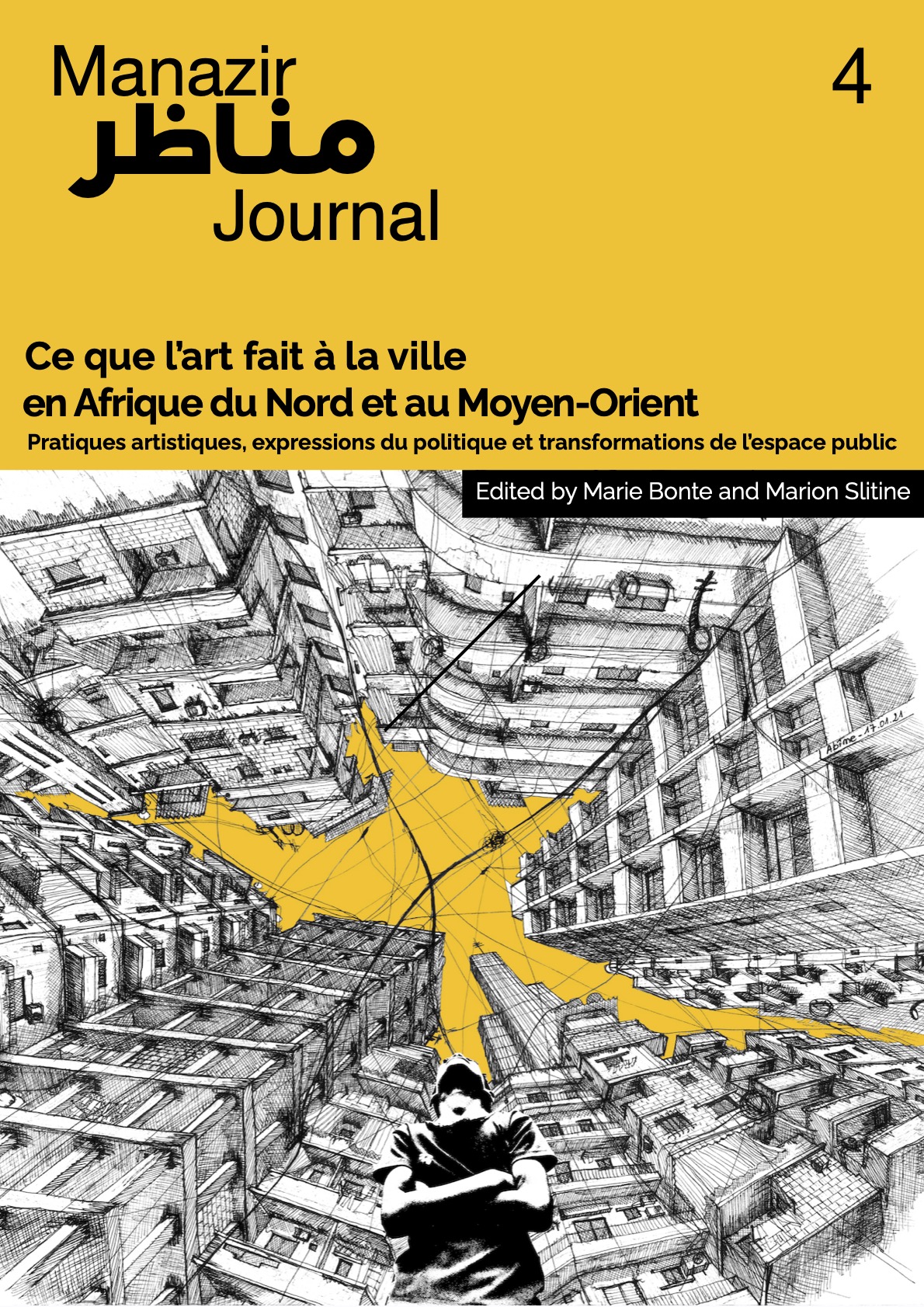 How to Cite
Monfleur, L. (2022). Produire l'art et accéder à la ville en contexte autoritaire: Fermeture et adaptation des possibles artistiques dans le centre-ville du Caire post-révolutionnaire. Manazir Journal, 4. https://doi.org/10.36950/manazir.2022.4.3
License
Copyright (c) 2022 Laura Monfleur
This work is licensed under a Creative Commons Attribution-NoDerivatives 4.0 International License.