Les enjeux de l'homéopathie vétérinaire
Observer les reconfigurations du rôle du vétérinaire homéopathe auprès des éleveurs
Lorène Piquerez

University of Fribourg
Keywords:
veterinary homeopathy, veterinarians, farmers, therapeutic relation, cooperation, participant observation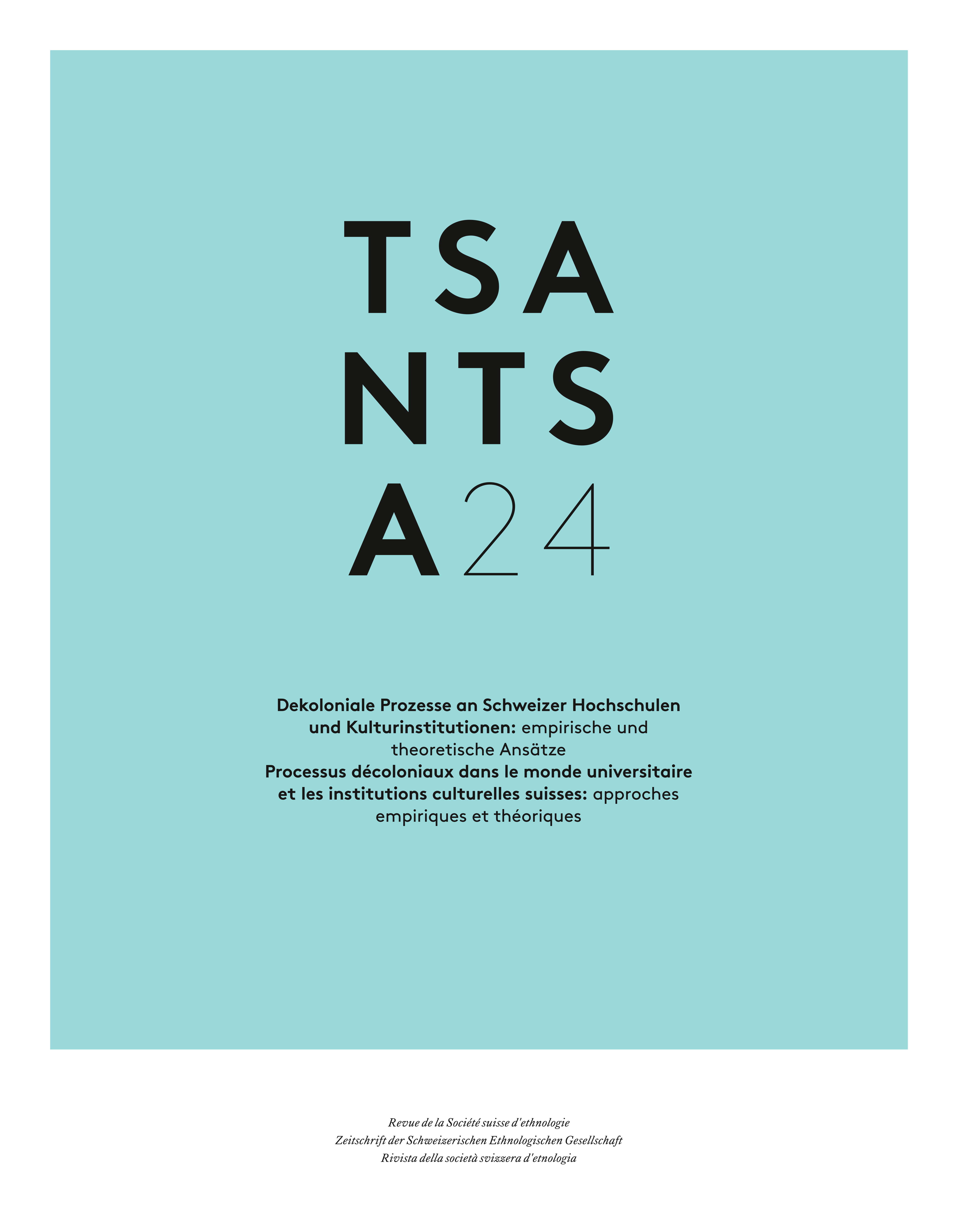 How to Cite
Piquerez, Lorène. 2019. "Les Enjeux De l'homéopathie vétérinaire: Observer Les Reconfigurations Du rôle Du vétérinaire homéopathe auprès Des éleveurs". TSANTSA – Journal of the Swiss Anthropological Association 24 (May):105-9. https://doi.org/10.36950/tsantsa.2019.24.6926.
Copyright (c) 2019 Lorène Piquerez
This work is licensed under a Creative Commons Attribution-NonCommercial-NoDerivatives 4.0 International License.